What is Teflon wire cable?
Teflon insulated wire is also known as high temperature cable. In general, high temp Teflon wires are made up of Teflon conductor and Teflon insulation. The degree of high temperature resistance of Teflon insulated wire is related to the outsourcing of Teflon wire insulation materials. Teflon shielded wire insulation materials have the following three types. They are FEP (fluorinated ethylene propylene) insulation, PFA (perfluoroalkylate) insulation and PTFE (polytetrafluoroethylene) insulation. Contact us to get more information about Teflon wire manufacturer.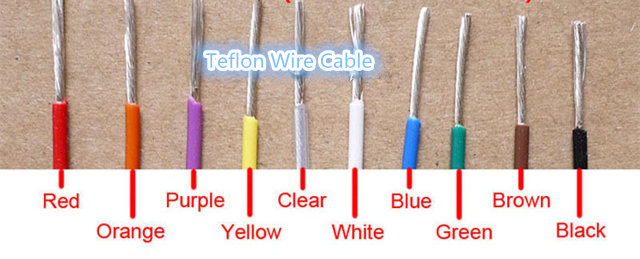 Which kind of Teflon heating wire insulation do you need? Please contact us. As a professional Teflon wire manufacturer, Huadong will manufacturer high quality Teflon hook up wire and low price Teflon high temperature wire for you. In addition, if you need a lot of Teflon jacketed cable, we will give you a discount Teflon jacketed wire price. Click here to get Huadong Teflon wire price list.

What are the features of Teflon insulated wire?
Teflon hook up wire has a lot of good features. First of all, non-sticky. Almost all substances do not bonded to Teflon coating. The very thin Teflon wire insulation also shows good non-adhesion properties. Secondly, good heat resistance. Teflon hook up wire coating has excellent heat resistance and low temperature resistance. High temp Teflon jacketed cable can withstand high temperatures up to 300°C for a short period of time. At the same time, Teflon hook up wire can be used continuously between 240°C and ~260°C.

Teflon shielded wire has a remarkable thermal stability. Teflon high temperature wire can work at freezing temperature without brittleness and do not melt at high temperature. There are many other good features of Teflon heating wire. If you want to know more about Teflon cable, please feel free to contact us. Message us to choose the super quality Teflon hook up wire that you need.

What is the difference among Teflon hook up wire insulation materials?
Huadong Cable Group is a leading Teflon cable manufacturer in the world. Choose Huadong as your Teflon insulated wire supplier, you will find that this is a right choice totally. May be you have many questions about high temp Teflon insulated wire. The following content is about the Teflon shielded wire insulation material and Teflon covered wire conductor material. Hope these words can help you understand Teflon flat cable well. Any further question about teflon hook up wire, please feel free to contact us. Of course, if you are ready to buy Huadong Teflon heating wire, just message us.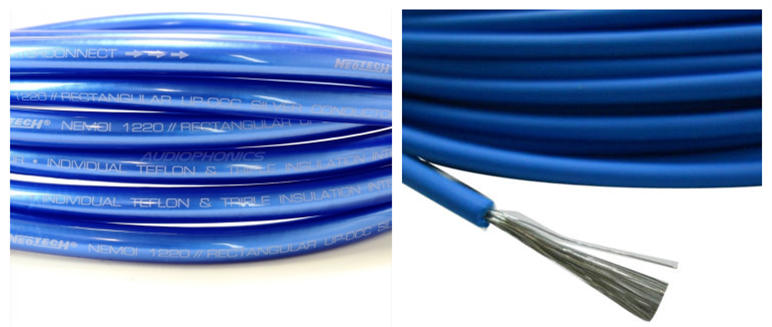 PTFE Teflon shielded wire
Teflon covered wire PTFE coating can be used continuously at 260℃. In addition, its maximum use temperature is 290-300℃. PTFE Teflon flat cable has a very low friction coefficient, good wear resistance, and excellent chemical stability. Meanwhile, Huadong supply high quality and cheap PTFE Teflon high temperature wire for you. Huadong looks forward your Teflon hook up wire inquiry.
Email:
sales@hdchightemperaturewire.com
 This is our company Email. You can send email to us if you want.
FEP Teflon covered wire
The FEP Teflon lead wire is fused to form a porous film at the time of baking. Therefore, it has excellent chemical stability and excellent non stick properties, and its maximum use temperature is 200℃. If you want to buy FEP Teflon jacketed cable, please feel free to contact us. It's not just the quality of the Teflon jacketed wire that makes you feel relieved. The Teflon wire price of Huadong Cable Group is absolutely attractive for you too.

PFA Teflon heating wire
PFA Teflon stranded wire nonstick coatings, like FEP Teflon insulation, melt and form non porous films during baking. The advantage of PFA Teflon wire cable is that it has a higher continuous temperature degree of 260℃. At the same time, PFA Teflon coated electrical wire has stronger rigidity and toughness. And it is especially suitable for use in high temperature conditions for anti sticking and chemical resistance. Contact us to choose the Teflon wire that you need.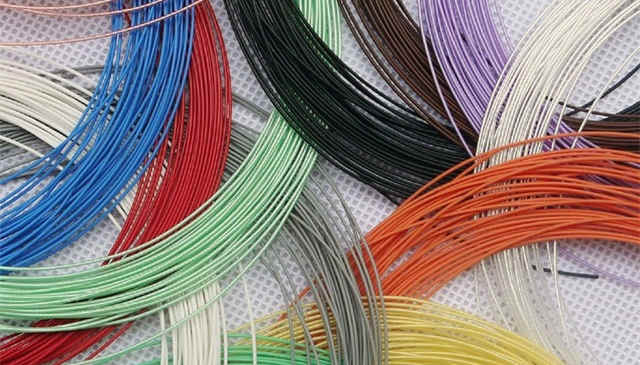 Anyway, every kind of high temp Teflon insulation material has its own advantages. Which Teflon insulated wire to use depends on your Teflon cable usage environment and usage requirements. As a leading Teflon wire manufacturer, we have vast experience of advising on high temp Teflon wire selection. Our technical team is available to discuss your Teflon insulated wire application and to help you meet the specific requirements. Now contact us. Let's start a pleasure cooperation about Teflon cable now.

Why choose Huadong Teflon wire manufacturer as your partner?
As we all know, there is more than one Teflon insulated cable supplier in the world. Why choose Huadong Teflon wire manufacturer as your partner? What are the advantages of Huadong Cable Group as a Teflon wire manufacturer? I will explain in detail the advantages of Huadong Cable Group in the following. You can contact us directly. Please kindly send us your inquiry Teflon wire cable list and order quantity, our sales team will send our offer documents within 12 hours. 
Email:
sales@hdchightemperaturewire.com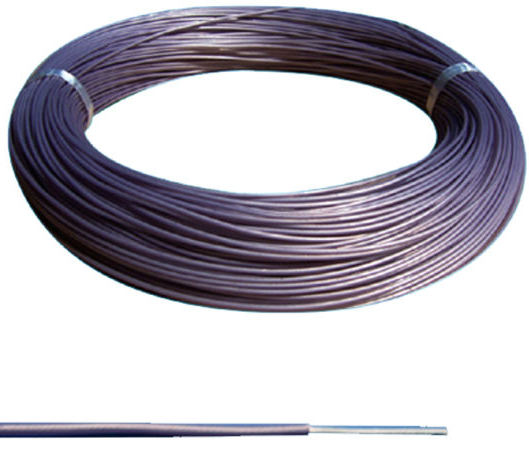 HDC Group Teflon cable Manufacturer's quality advantages.
At the first, Huadong is a Teflon cable manufacturer in the China, not a Teflon lead wire distributor. So we can monitor and inspect Teflon stranded wire quality during Teflon cable production process. We promise to use high quality Teflon wire cable raw materials. Unqualified Teflon conductor and insulating materials never put into production. Our professional technicians conduct stringent tests on the Teflon insulated wire. So that we can ensure that the Teflon coated electrical wire you receive are of guaranteed quality. If you need high quality high temp Teflon wire, please choose Huadong Teflon cable manufacturer as your partner. Contact us to get Teflon wire price list now.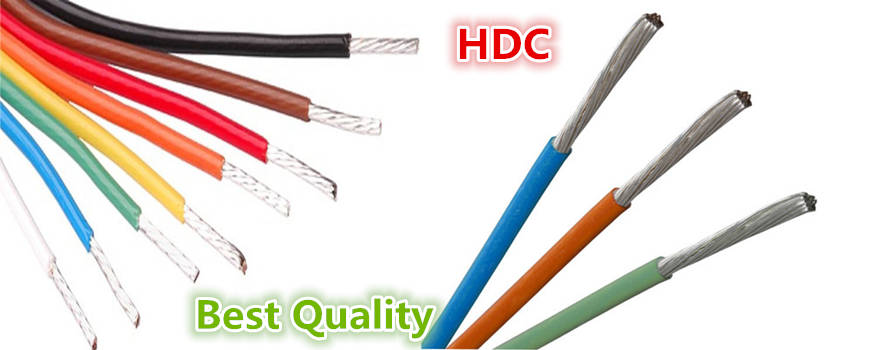 HDC Group teflon wire price price advantages.
Secondly, the same type of Teflon hook up wire with the same quality, our company's Teflon wire price has more advantages. Huadong Teflon wire factory is located in Xiu Wu County, Jiaozuo City, Henan Province, China. There are plenty of raw materials needed to produce Teflon high temperature wire. For example, silver plated copper wire, tinned plated copper Teflon cable, nickel plated copper wire and some other Teflon conductors. Because of this, the Teflon wire price of Hudong Teflon jacketed cable is more reasonable. Contact us to get quality and cheap teflon hook up wire price now.

In addition, we have always adhered to the business philosophy of "small profits but quick turnover" and win-win cooperation. The existence of the customer is the reason for the development of Huadong. We insist on putting our customers' feelings first. You deserve to enjoy customer service in Huadong Group. If you have any other questions, please feel free to contact us now. We will reply you within 12 hours.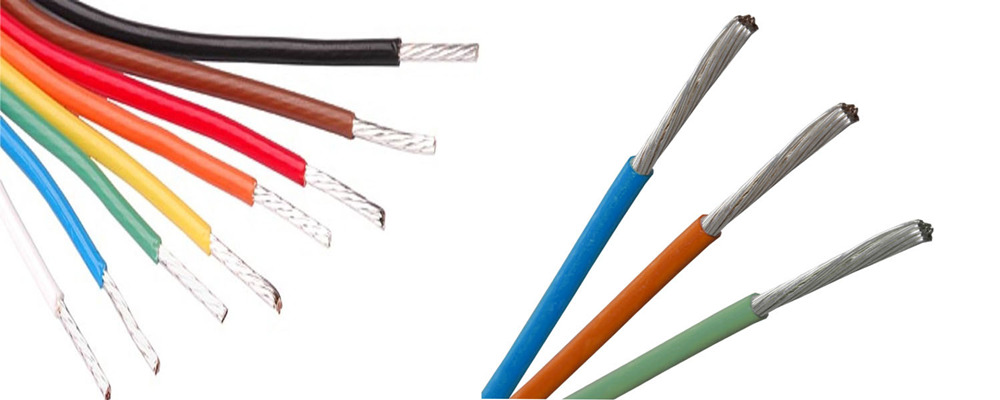 Choosing Huadong as your Teflon wire suppliers.
Huadong Cable Group is one of leading Teflon cable suppliers in the world. We promise we can deliver Teflon cable on time. Because Huadong Cable Group is a large Teflon wire manufacturer in China. There are 4 Teflon cable production lines in every Teflon wire factory. At the same time, we have more than 150 Teflon cable workers. Therefore, you can rest assured of the your Teflon cable order. As professional Teflon wire suppliers, we are not only supply high quality Teflon cable, but also give you a reasonable teflon wire price list. At the same time, I believe you will like our customer service. Just leave your message and your requirements.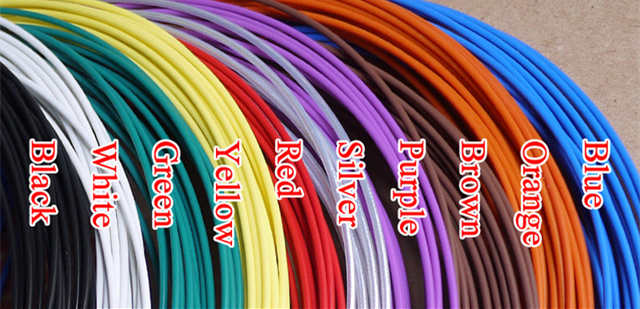 As leading Teflon cable suppliers, Huadong Cable Groupn offer custom Teflon cable service. Meanwhile, welcome to visit our Teflon insulated wire factory sincerely. You can come to our company any time if it is convenient for you. In addition, we can send Teflon cable free samples if you need. Just leave your message to us. You can contact us by the bottom message form. Or you can send Email too us directly. 
Email:
sales@hdchightemperaturewire.com
 Looking forward to your inquiry.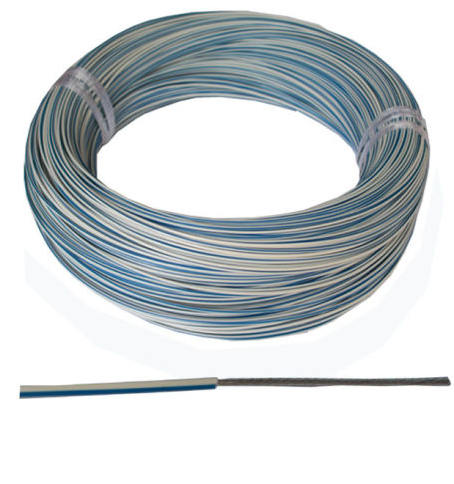 Why Choose Us?
Product Process: Our Teflon wire cable use the high quality nickel/silver/tinned plated copper conductor material and Teflon (PTFE/PFA/FEP/ETFE) insulation material. Every production process has been strictly checked by our professional technical engineers.


Starting customize your ideal size, our factory price will send you within 12 hours.
Email: sales@hdchightemperaturewire.com
Package & Delivery: Huadong Teflon cable packaging by roll or wooden drum or according to client's requirement and deliver on time definitely.

Customer Case: Our Teflon cable products have been exported to more than 30 countries, such as: Russian, America, Yemen, South America, North America, Middle East, Africa, Asia, Oceania countries, etc.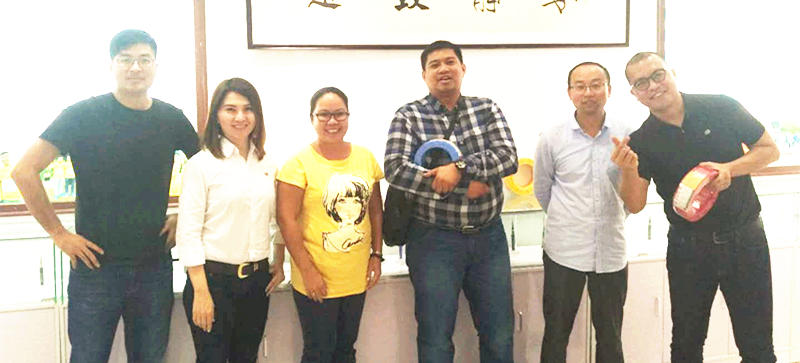 Please feel free to leave your requirement. We will reply you within 12 hours.
Email: sales@hdchightemperaturewire.com